Fistula caps for dialysis patients
Vascular access is a phrase used to describe the surgical site on the body where blood flows from and returns to the body during haemodialysis (HD).
A vascular access point may be an arteriovenous fistula (artery joined directly to a vein), arteriovenous graft (artery joined to vein using a plastic graft), or a central venous catheter (a line usually placed into the veins in the neck).
A fistula remains the first choice for HD access due to its longevity and reduced association with death and ill health, but nothing is perfect. Fistulas and grafts are essential in maintaining a kidney patient's life. However, it can often be challenging to maintain the function of a fistula or graft, and they frequently require regular intervention and/or surgery to ensure their survival.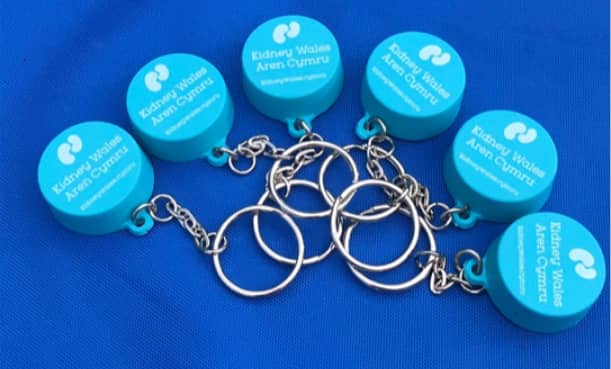 Read more on vascular access and the 'Put a Lid on It' campaign on the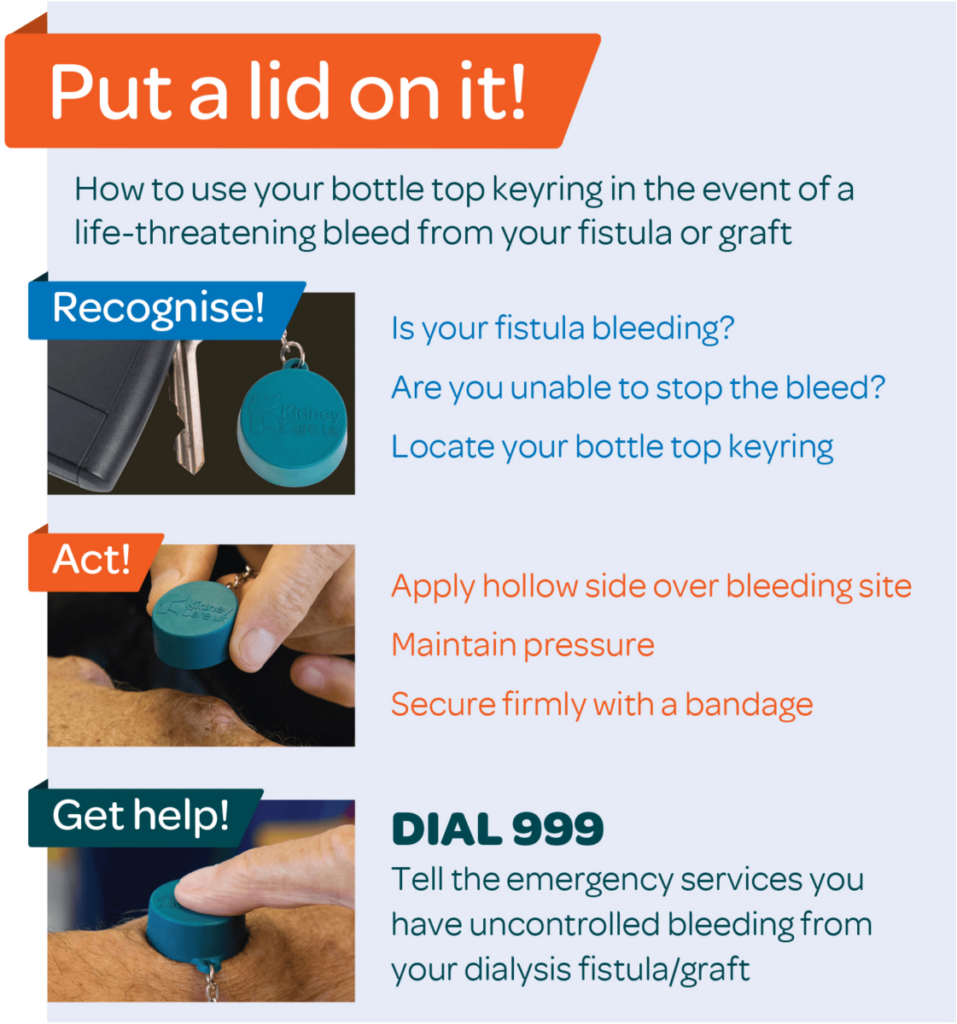 There are currently around 1,200 kidney patients on haemodialysis in Wales, with more than 900 doing so through an arteriovenous fistula (AVF) or an arteriovenous graft (AVG). However, these patients are at risk of life-threatening bleeds if their fistula or grafts fail. The simple rubber 'bottle cap keyring' launched by Kidney Wales in 2019 can be pressed over the bleed to stem the flow of blood, and buy the patient valuable time to dial 999 before they potentially bleed to death.
Emma Roberts, Vascular Access Nurse Specialist for Betsi Cadwalader University Health Board explains how to use a fistula cap: Watch the video.
If you are a Health Care Professional and would like to know more, or order some fistula caps please email us at [email protected].
Graham Evans, a patient from Mold Dialysis Unit said
The life threatening bleed pack and information given to me at the dialysis unit give me peace of mind that if I was to bleed away from the unit, I have something that could help. I have the bottle top keyring attached to my keys.