Our people
Meet the team
Ross Evans
Managing Director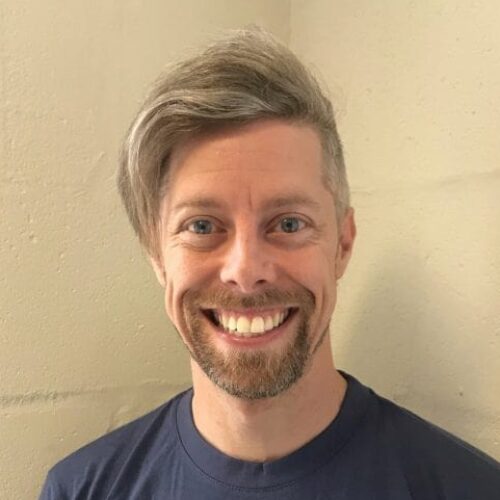 Hi, I'm Ross and I am the managing Director for Kidney Wales.
Upon leaving University I worked within the private and public sectors, and quickly realised that my passion was to be working in an environment that had purpose and could help transform individuals lives.
I was fortunate enough to join Kidney Wales in May 2021 and haven't looked back since. For me, it is a privilege to work in a role like this for such a fantastic organisation. I say this because every day I can feel proud of the work that we do as an organisation and inspired by the people that I work with and the community that I work within.
I have a strong ethos that everything we do as an organisation should be with the aim of supporting those in the Kidney community and each day, I get to see first-hand how much our team work to this ethos as well.
Collectively we are all so passionate about our work, whether it be supporting a fundraiser as they prepare to take on a new event, the gathering of a lived experience story to share publicly to offering advice or authorising a financial assistance grant. All of these things add up to make Kidney Wales an organisation that can make a really big difference for the Kidney Community across Wales.
When I am not in work I will probably most likely be involved in some form activity to get the adrenaline flowing a little. I do enjoy a lot of two-wheel activity, whether it be my road bike, mountain bike or motorbike, and spend a lot of my time indoor bouldering with my mates. If I am not doing some form of riding I will be out and about on some other form of adventure with my two-year-old Border Collie Cam, my wife or my nieces and nephew.
Read more
Read less
Corrine Bell
Patient Information and Support Manager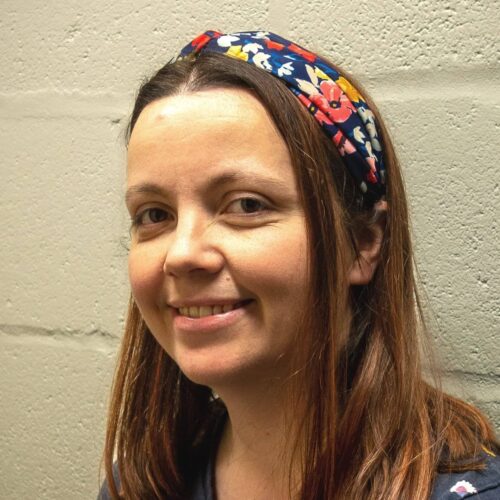 Hi, I'm Corrine the Patient Information & Support Manager for Kidney Wales.
I joined the charity in 2022 and have a background of supporting patients. My Partner has kidney disease and has undergone Peritoneal and haemodialysis and is now a Transplant patient. Through his journey I learnt alongside him so was able to support him when on nocturnal dialysis at home, helping to set up his machine and assist when he needed me to.
I understand the ups and downs of being a kidney patient and the lifelong effects it has on patients and families. We have two young sons who we have always been honest with about kidney disease to help with their understanding and awareness.
In my spare time I like to craft and love to be creative, both my boys love to make things too so when we're not out and about we often get the craft trolley out to get messy! I also love to read and help run a small book club.
Working for Kidney Wales and being able to support patients and families like my own means the world. Every kidney journey is different and listening to patient experiences and finding the best support for them is what I am here for!
Read more
Read less
Danielle Jones
Income Generation and Events Manager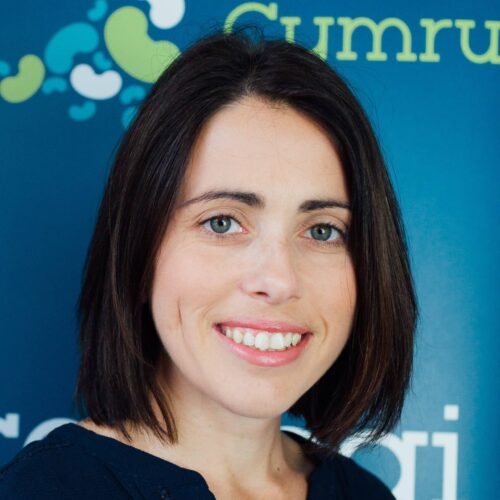 Hi, I'm Danielle, and I'm the income generation and events manager at Kidney Wales.
I have been working in the charity sector for over 15 years. Since starting my role with Kidney Wales in April 2016 I have learnt so much about Kidney Disease and its impacts on families living with the condition. Meeting families like yours, hearing your and personal stories is where I find my inspiration to identify sources of income for the charity, organising events and supporting you as our wonderful kidney community in your fundraising efforts.
In my role I see daily how caring our kidney community here in Wales is, whether you are a patient, family member, health care professional or supporter / fundraiser of the charity, supporting the community throughout their personal kidney journey is a priority for me and something that is lovely to be a part of.
Aside from work, I have a passion for running. I take part in multiple running events every year, many of which representing and raising funds for Kidney Wales. I also have a 7 year old golden retriever named Skye, and she has made many appearances across our social media channels over the years so you may recognise her. She even took part in her very own fundraiser to mark the charities 55th birthday in 2022, completing 55 tricks in a row.
Read more
Read less
Samantha Meredith
Finance and Operations Manager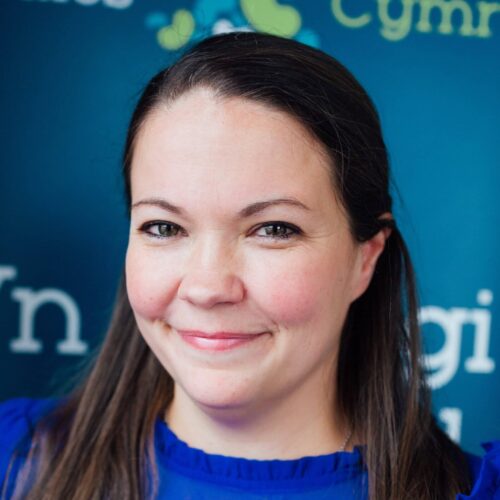 Hi, I'm Sam the Finance and Operations Manager at Kidney Wales.
I've been part of the team since October 2017. I have worked in the world of finance for over 16 years with 10 years spent in a corporate setting.
I began supporting the charity after receiving support from Kidney Wales after my son was born with CKD in 2015. After many fundraising events, radio interviews and awareness-raising days, I finally managed to join the team in 2017. One of the most enjoyable things about working for Kidney Wales is knowing we are making a difference to someone in their Kidney Journey, and that we also put those individuals at the front of what we are trying to achieve.
In my spare time I enjoy pottering around my allotment, going to runs or baking cakes for the Kidney Wales team.
Read more
Read less
Carys Long
Communications Officer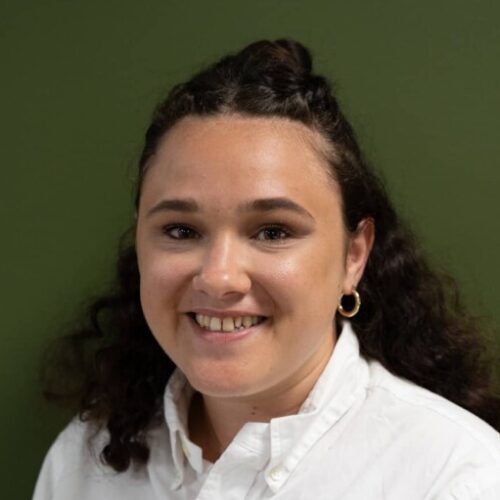 Hi, I'm Carys, and I'm the Communications Officer for Kidney Wales. I joined the Kidney Wales team in 2023, and since leaving University during the pandemic, I knew I wanted to work in the third sector, as I am passionate about wanting to give back to the community. I have experience working with a community development charity in South Wales. I am excited to work within Kidney Wales, and I am really keen to raise the profile of the work we do and increase awareness of kidney disease. 
In my spare time I enjoy reading, roller-skating and hanging out with my dog Ela, a 7-year-old Cavachon.
Georgia Webber
Volunteering and Community Engagement Officer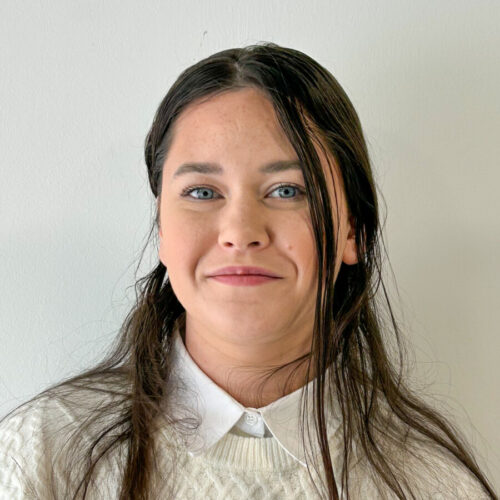 Hi, I'm Georgia and I am the Volunteer and Community Engagement Officer. I joined Kidney Wales in 2023, having already been a volunteer for Kidney Wales in 2019. Since graduating in 2021, I knew I wanted to make my way back into the third-party sector as I am incredibly passionate about helping people.  I am excited to work for Kidney Wales and support and develop our volunteer ambassador programme. My goal is to continue to inspire our ambassadors to share their own stories giving them the confidence they need to spread awareness about kidney disease.
In my spare time I like to be out and about taking my daughter on "adventures" and exploring all the nature around us.
Trustees
Chair
Judith Stone
Vice Chair
David Williams
Board
Gail Davies
Ben Hughes
Hugh Jones
Billy Stephens
Dr Mike Stephens
Victoria Wood